Main content starts here, tab to start navigating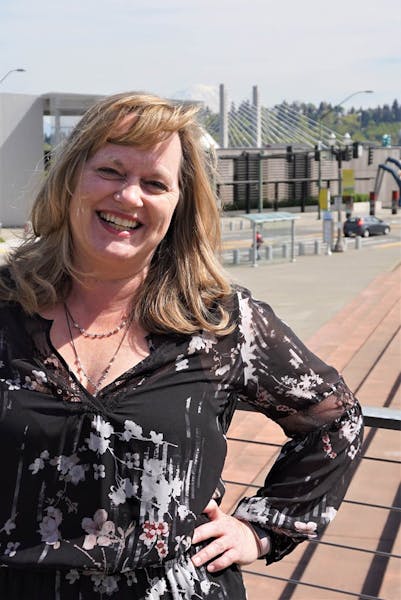 Pattie Graffe
Catering Sales Director
p: 253-722-1491 | e: pattie@pacificgrilltacoma.com
Pattie joined Pacific Grill group of companies in November 2003 beginning her tenure as Operations Manager.
She ran accounting for the restaurant and catering, as well as payroll. In addition, she was our liaison with F&B for Courtyard by Marriott Tacoma Downtown, which in essence ran the breakfast, bar and dinner-delivery (room service) program for eight years.
She managed, hired and trained managers and staff for the Courtyard program.
In subsequent years, as Marketing Director, Pattie created and produced advertising, menus and business materials for the Pacific Grill Group of Companies, The Courtyard by Marriott and the in-house Spa and Salon.
In the fall of 2011 Pattie joined the catering department, first as Sales Manager and then as Sales Director. At that time, PGE&C catered primarily to their newly built Events Center and to the Courtyard by Marriott. Catering in other venues was responsible for less than 5% of annual sales. Through the next three years, Pattie increased sales, increased scope, creating and maintaining relationships with our vendors while growing, training and mentoring an ever-increasing team of salespeople and operations.
During this time Pattie oversaw catering revenue increases from $700,000 to $2.2M.
Pattie also assumed the challenge opening the Classics Cafe at America's Car Museum and became the premier caterer to this renown new Tacoma museum.
She increased partnerships with the Broadway Center, providing catering for their yearly gala–Star Chef's event two years in a row. And Tacoma's favorite yearly benefit & party-extraordinaire — Zoobilee Gala & Auction and plated dinner for 400+ for two years.
These and many other unique locations partnered to increase PGE&C offsite revenue to equal onsite business sales.
From February 2015 to January 2018, Pattie took a hiatus from Pacific Grill and worked for luxury hotel, Rainbow Ranch Lodge restaurant and event company in Montana.
Honing her skills for event management, marketing and turned-around a troubled property losing money– to profitability in the short time she was in charge.
Convinced to return to Pacific Grill Events & Catering in January of 2018, Pattie brings her fresh approach as well as her long history of successful events & planning in the many new venues that have expanded through-out the South Sound.
Pattie oversees our talented Sales Team and concentrates on the truly unique creative challenges that large scale events present.