Main content starts here, tab to start navigating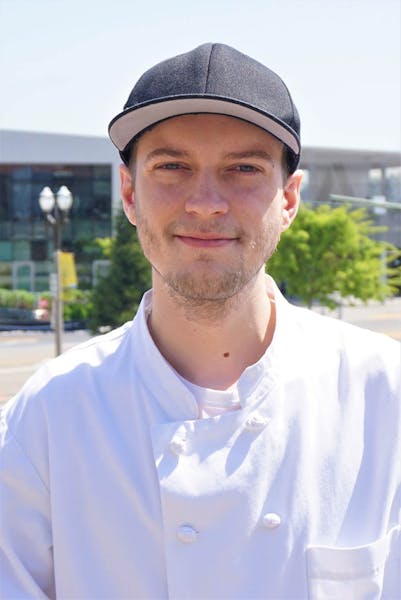 Micah Gizzi
Sous Chef
Local Gig Harbor boy, Micah has been with Pacific Grill Events + Catering since 2011.
In fact, we were his first job. While still in high school, Micah started as a custodian for us. From there he moved to dishwasher, prep-cook and then into pastry assistant, apprenticing with our Pastry Chef. Micah worked in this department for two years until he was ready to try something new.
He also enjoyed the plating aspect of creating gorgeous charcuterie and cheese board displays and eventually left Pastry Assistant and moved completely into event food production. He became our Sous Chef in 2017. Micah has continued to learn and grow in his seven years with PGE&C. He loves a challenge and his easy-going manner works well with our ever-changing event environments. Whether he is cooking in our kitchen or preparing food in a tent, on a patio or in a small kitchen in one of the many venues we serve, you can expect a calm professional attitude.
His loyalty to our company, his enthusiasm for learning new things and taking on more responsibility is a welcomed asset to us.